CASH FLOW POSITIVE FROM DAY ONE
MAX identifies, engages, captures, converts, and then retargets active shoppers who hit your websites who you would otherwise LOSE – MAX saves money, MAX saves time, and MAX makes your other marketing spends both more effective and efficient. MAX RECAPTURES YOUR MARKETING WASTE and CONVERTS IT TO MONEY.
HOW IT WORKS
With MAX, we can HYGIENE and PURIFY our CRM.  No one else in the industry can do that. By cleaning the data, your campaigns become more effective for both sales and service, which makes you more money. MAX gives you REAL TIME, accurate, first party data that is incredibly granular resulting in better marketing decisions – SAVING YOU MONEY AND SELLING MORE.
WHY MAX
A great deal of money is spent driving traffic to websites. Currently other 3rd party companies OWN your data. You MUST own your data because it is the future and lifeblood of your company.
Secure
Conquest One owns 100% of our tech and MAX is 100% in-house and proudly located in the U.S. and most importantly the data is secure.
Effective
Your current ad spend may be EFFICIENT, but unless you identify the customer, capture the customer, and convert the customer, it is not EFFECTIVE. MAX makes it EFFECTIVE.
Higher Conversions
Conquest One now generates our own audiences using first party pixel data. This makes your campaigns more productive with higher click through and conversion rates.
MAX's competitors don't have intelligent, accurate, robust pixels. They don't actually HAVE anything.  They outsource their tech. They are brokers and "middle men".  Many of them do their development overseas.  In an environment where inventory is shrinking, where gross profit needs to be very robust, where we always need to do MORE with LESS, and where we must OWN the traffic that hits our sites, MAX gives you an advantage that no other tool in the market can give. 
HOW WE COMPARE
eLEAD can only show single attribution and the data gets "stale" over time.
Google Analytics samples data. It is not "real time" and it is not precise.  Over time Google becomes even LESS accurate because of ongoing privacy changes.
FACEBOOK is extremely restrictive with their data and audience generation. Due to constant fire from the government Facebook is selective about the data they "allow" you to see and use. This makes your campaigns and ads less efficient and less effective, costing you more money.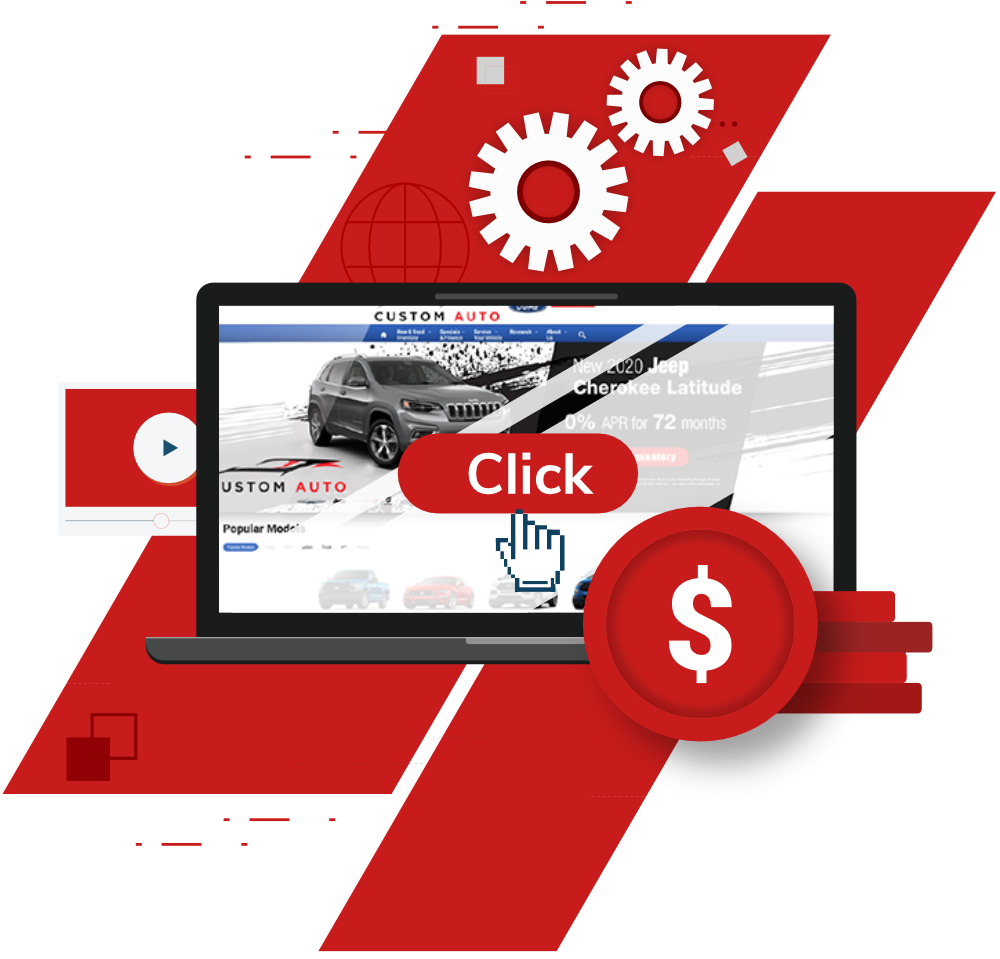 OWN YOUR WEBSITE TRAFFIC & CUSTOMER DATA FOREVER
Conquest One generates our own audiences using first party pixel data to make your campaigns more productive and achieve higher click through and conversion rates. By employing true capture, conquest, and remarketing technology in combination with our conquest email campaigns, MAX ensures that you are a 100% "First Party Data" company.